Personalized Care for your Feline Friend
Cats can sometimes come off as being independent and self-sufficient. But they look to their humans for not only food, but love, comfort and companionship as well. So when you're away – whether it's for a week or a day – it can create stress and boredom for your feline friend. With our expert cat sitting services, we'll make sure your kitty has everything she needs to be healthy and happy while you're gone. Our services are tailored to accommodate your cat's personality, quirks and needs. So whether your kitty craves extra playtime, lives for lots of affection or just wants to be left alone, you can rest assured that we'll pamper your pet just like you would.
Depending on your needs, our services can include:
Feeding meals/refilling water bowls
Administering medication
Cleaning the litter box
Playtime
Overnight stays
Turning lights on and off
Watering the plants
Bringing in the mail
Lots of love, affection and attention
Get started by setting up an in-home consultation. Contact us today to make an appointment.
Cat Sitting Services + Rates
We make cat sitting easy and affordable. If you have a special request, just ask!
30-minute visit (regular)
$29
40-minute visit (long)
$37
Hour visit
$45
Overnight (starts with base 12-hour overnight period)
$100
House sit basic, up to 30-minute
$29
* Rates effective Jan 1, 2023. Rates based on care time needed, not per pet
* Extra time needed: $8 each additional 15-minute block +-
* Holiday period, short notice, etc. fees $5 plus or minus, might apply
* More pet sitting services offered than listed here, tell us what you need!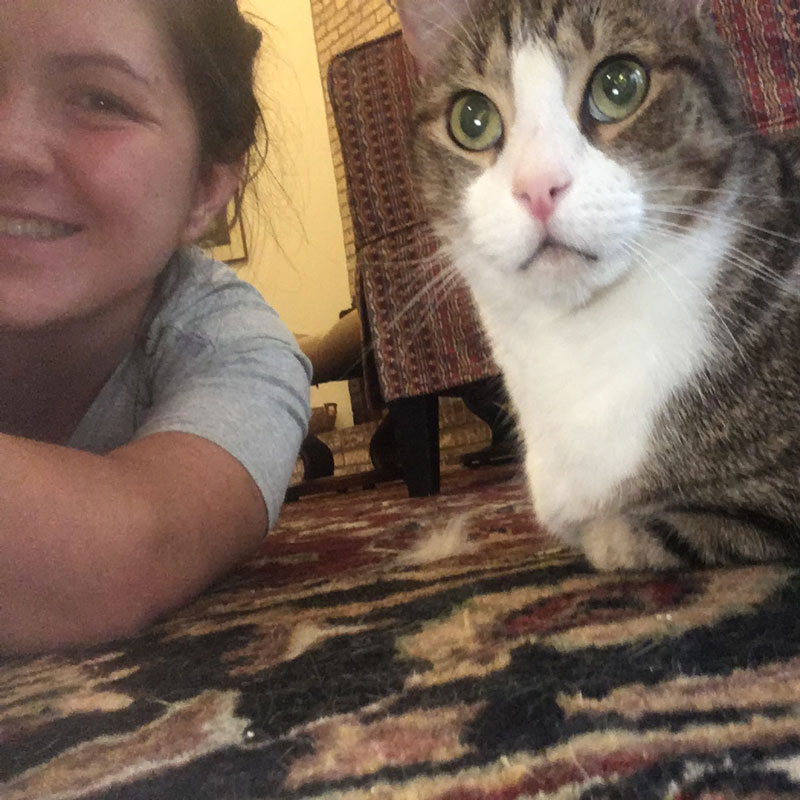 "June and friends have been looking after Dude for about 7 years now, and they put up with 19-year old Jazz before that. I strongly recommend Aiken Pet Sitters for several reasons, number one being that our kitty loves them. Long vacations by pet parents are tough on cats, but June takes away the loneliness with brushing, playing and loving. A testament to this is that Dude starts purring when June drops by, even when we're home (I try not to get jealous).
Aiken Pet Sitters is also very reliable. Booking appointments can be done on-line, and feedback is quick, so there's no doubt that the sit has been scheduled. June also supplies my "cat fix" when I'm away from home for a long time by emailing photos of the Dude in all his cuteness.
There is no question that Aiken Pet Sitters is the best one out there. Highly recommended! " Alica and Doug, March 5, 2019